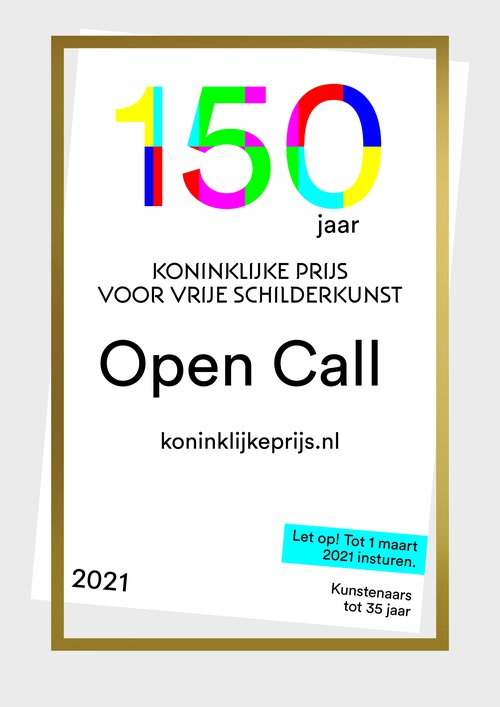 Dutch artists who practice the visual arts as independent professionals and who were under thirty-five years of age as of 1 January 2021 were eligible to compete for a Royal Award. Those who had received the award in the past are permitted to compete again if they were still under thirty years of age by the said date.

The Royal Award is intended to encourage the work of young, talented painters active in the Netherlands. This prize is annually presented in autumn at the Royal Palace Amsterdam. On the same occasion, the King opens an exhibition of winning the artworks and a selection of paintings by other contenders. 

So, painters and artists working with anything that they think can be called painting, who live in the Netherlands and are below 35, apply until the first of March!