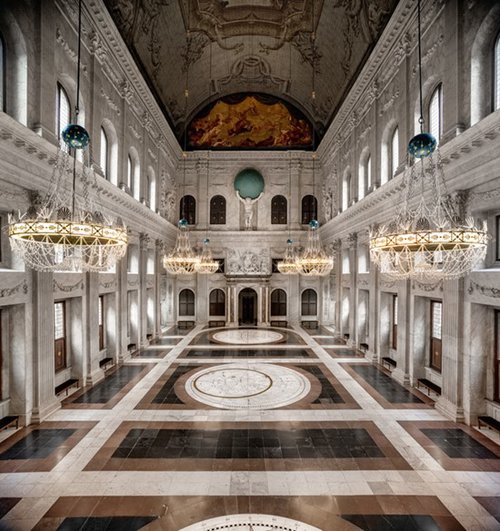 Even today, they are still the largest maps ever made. This is not surprising, when we recall that Amsterdam was then the world's leading cartography centre. The best and most ambitious cartographers worked in the immediate vicinity of the town hall. 

An unimaginable number of maps and atlases were published here, containing a treasure trove of knowledge. They brought the world within reach of the interested general public.
In this exhibition you will learn the story behind the maps in the Citizens' Hall and see the most beautiful maps and atlases made in the seventeenth and eighteenth centuries. This exhibition was produced in partnership with Allard Pierson│ The Collections of the University of Amsterdam.
Visit daily from 29th of June until 22 September (10 - 17 hrs).