5-6 april 2022: India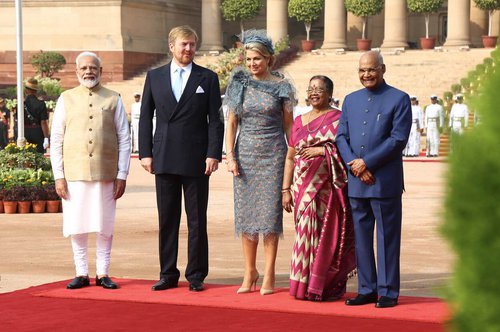 At the invitation of His Majesty the King, the President of the Republic of India, Ram Nath Kovind, will pay a state visit to the Netherlands on Tuesday 5 and Wednesday 6 April. He is accompanied by his wife, Savita Kovind.
A state visit takes place when the King invites a foreign head of state to visit the Netherlands. This visit follows a fixed programme. On the first day, the visiting head of state inspects the military honour guard on Dam Square, accompanied by the King, and lays a wreath by the National Monument. In the evening, there is a state banquet – a dinner in full gala dress – in the Citizen's Hall of the Palace.